What a time for a first blog, right?
I kept telling myself as I created this website and worked with in-person clients that a blog is a great idea!  However, I kept letting it slide in fear of it being more of a blahg.
You read that correctly.
Not a blog, a blahg.
I did not want to repeat something you can read in hundreds of others blogs.  I was unsure what to really say and where to start.  A writeup that is not truly personal, that was not written with an earnest intention, is not a blog.  
It is a blahg.  A big ole blah with a g on the end.  So, empty my blogpage remained!
I suppose a global challenge will inspire anyone to start writing from the heart.
Many are already offering the big, cosmic reasons for our current global shitshow.  
"The collective negative energy of the global conscious grew and resulted in this!"
"Everyone's karma from a thousand past lives is crawling from the universal grave!"
"This is a time when we are challenged to truly shine our light and show everyone our eternal selves!"
Good stuff!  It works well for many.
However, you won't get those types of answers from me. Like everyone, I am experiencing good days and days that can feel challenging.  I have moments of "I got this down!" and then moments of uncertainty with what a next step even is.  The only consistency is my new  "did not get a haircut before the hairstyling places closed" hairstyle!  I am looking more and more like a fraggle every day.
Sure, I have some theories on the bigger picture with this world challenge, but I truly do not know the reasons.  An Aquarius said he did not know! Take note! 
  You might wonder what a tarot slinging life coach who claims no answers and admits to moments of mental paralysis can offer.
How about a point of view?
Let's go back to Bambi.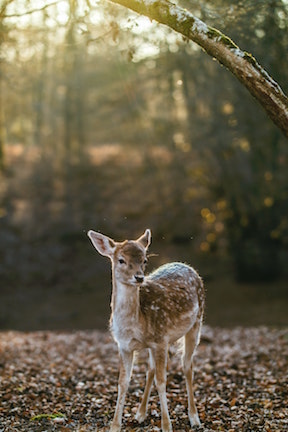 Stay with me.  
Bambi!  The famous all ages movie about a fawn who frolics in the woods, experiences the unpredictable harshness of humanity and nature, makes lifelong connections with a rabbit named  Thumper and Flower the skunk, grows big antlers, rescues his friends from a friggin forest fire, becomes a father, and ultimately reigns as the new Great Prince of the Forest!  Bambi is a son,  a father, a Prince, a stag, a fawn, a friend, a fighter, and so much more.
Aaaaand most do not remember any of that with Bambi.  They remember a helpless fawn wheeping over his deceased mother.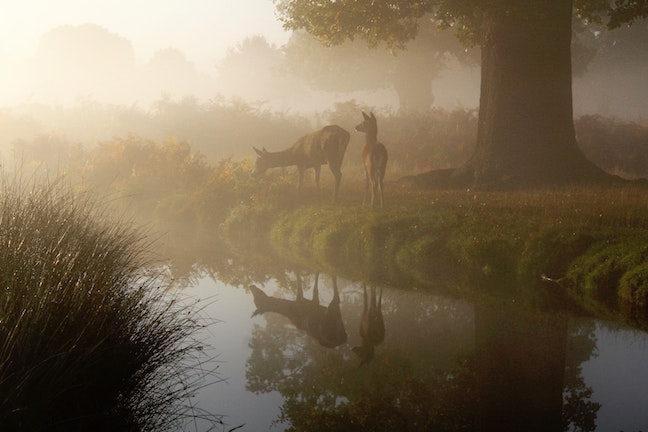 The movie offers so much, and that is the one scene that is imprinted on so many.
I believe the scene is the first time that many see how life can be unpredicable, sudden, unfair, heartbreaking, and beyond our control.  We learn very quickly the ups, downs, and sideways of life .  Sometimes we feel like a powerful Forest Prince/ss.  Other times, we feel like a helpless fawn. That can feel real effin scary.
Many of us feel more alone than we deserve to feel.  
Many are spending ample time with their shadows and regrets.  Others are worried about their homes, their jobs, and the uncertainty of their lives.
No one should tell you to not feel this way.  Feel everything you feel!  However, it might serve you well to remember the fullness of who you are.  
We have all been that vulnerable fawn in life.  We have also made cherished friendships, succeeded when we thought we wouldn't, fallen in love, fallen on our arses, and gotten back up after a good indulgent whine.
We humans are so much.  
If you are in despair.  If you believe the world will never be the same.  If you are feeling totally powerless.  Try one thing.
Remember yourself.
All of who you are.  Not just your current situation.  
You are a resourceful individual who is experiencing a complex, and sometimes wonderful, life.  Remember your strengths.  Remember your hard-earned growing pains.  Remember each time you saved the day.  
You are more than this current situation.  Always were, always will be.
Now, watch some fun Youtube videos of deer chasing hunters who tried to shoot them! Deer know how to give PAYBACK!